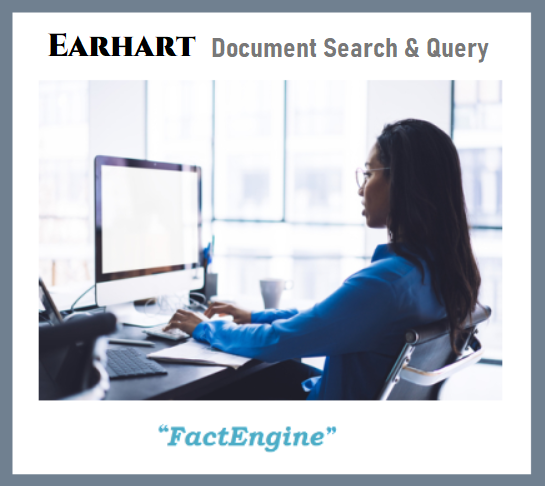 Streamlined Document Navigation

Efficiently navigate your way around documents by querying them in natural language. Rapidly extract the document sections you need.
Document Search
Earhart is a tool that enables you to find files on your computer quickly by typing in keywords that are present not only in the file name but also in the contents of the file.
Document Query
Use artificial intelligence to query the contents of your documents in natural language, extracting key information and insights without having to troll through the document yourself.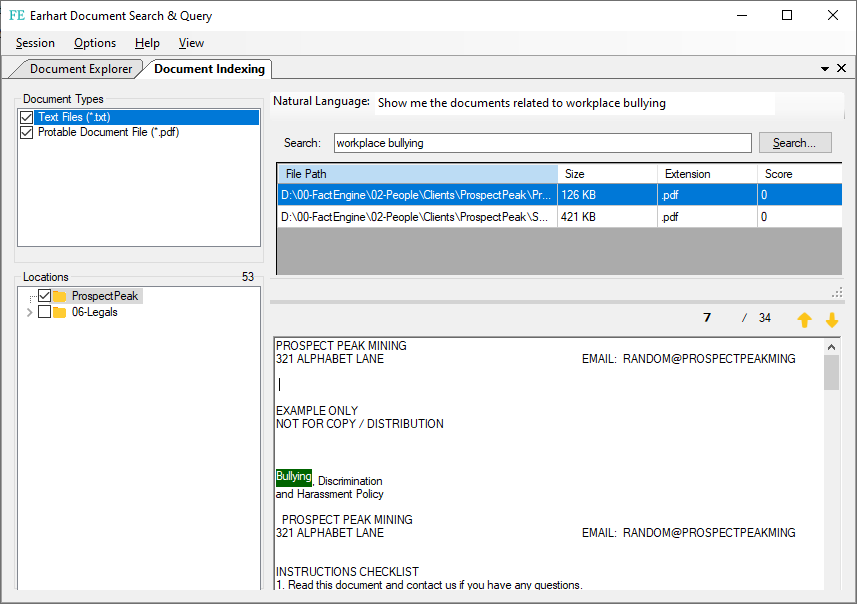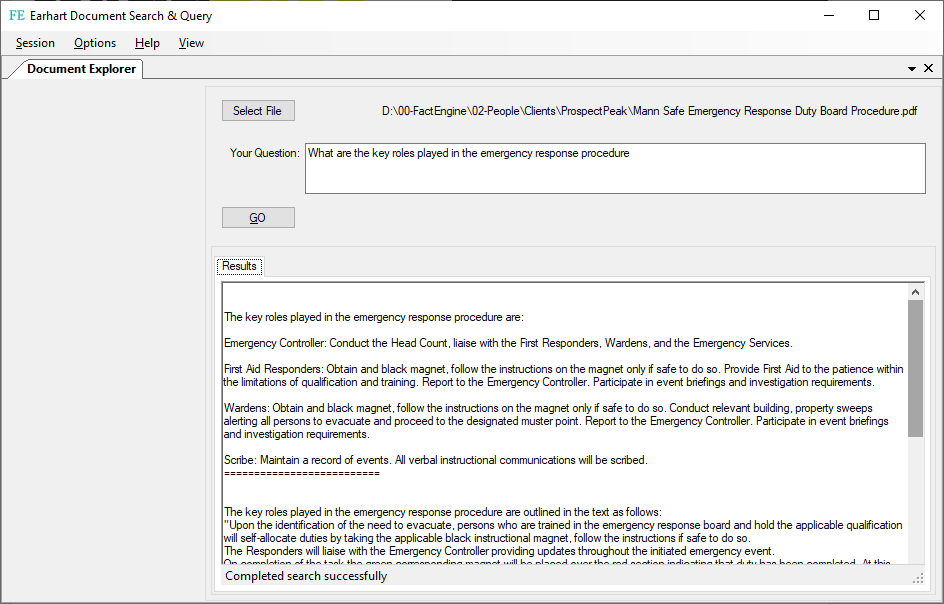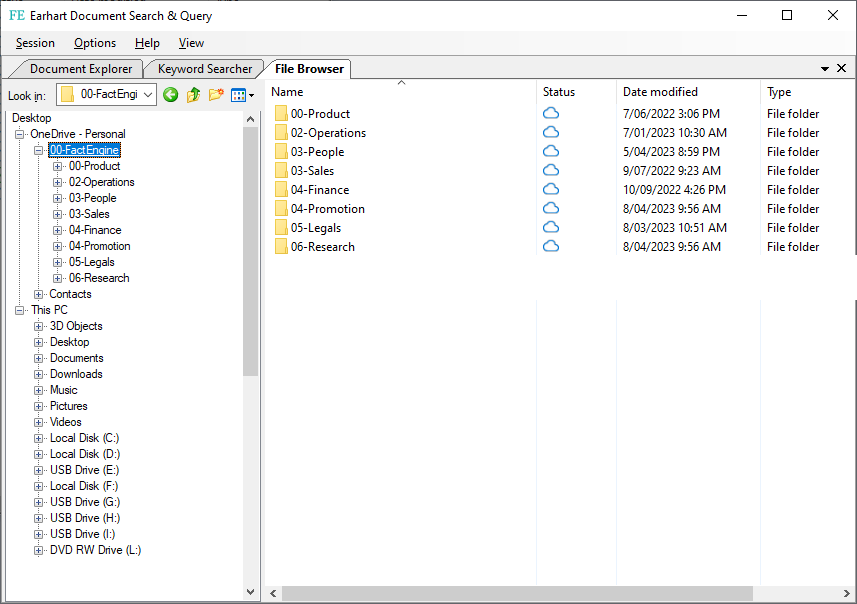 Natural Language Document Search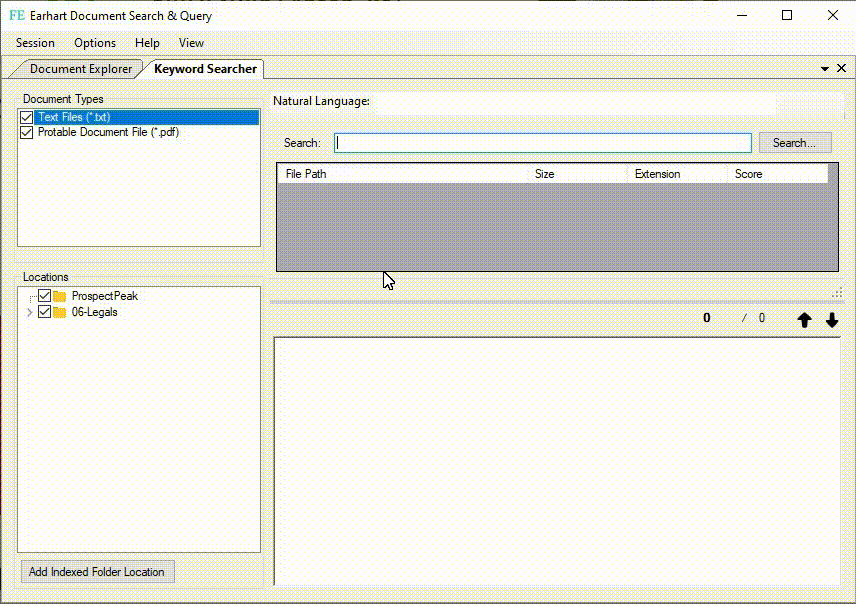 Indexed Search
Earhart is a desktop search software that requires you to create an index for the folders you want to search in. An index enables the software to locate files that contain specific words quickly, which speeds up the search process.

Search by Index - Limit your searches to the index you select. Focus your search over the documents you decide to query. Earhart only indexes the folders that you explicitly want to be indexed, reducing indexing time, disk space, and unwanted search results.

Search Syntax - Use natural language queries, or wildcards, phrase search, and proximity search. Natural language queries are converted automatically to the appropriate search syntax, making it easier for your staff to use Earhart.

Data Privacy - Earhart respects your privacy by not collecting your private data. Indexes are stored on your local machine and are not human readable.


Made for Document Professionals

If your profession requires you to process and develop documents on a regular basis, Earhart is designed for you. We listened to industry professionals to find out what they needed in document search.

Overwhelmingly, it is not just about finding documents, it is about querying and interrogating documents to extract the information that you need from the document in the shortest possible time.

Professionals are happy to have artificial intelligence help them to glean insights fro their documents when the results are of high quality and on-point.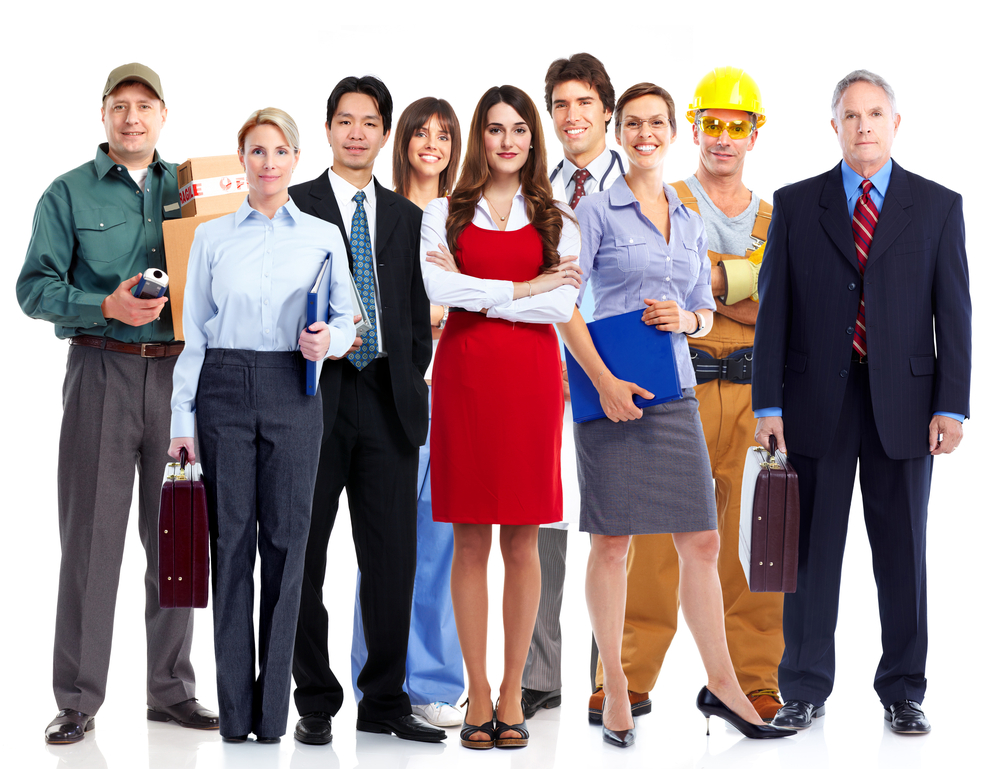 Choice - In your hands

You decide the best way to use Earhart.

Indexed search is performed 100% locally on your machine. Earhart's indexed search is a powerful tool to find documents quickly, and uses the world renouned Lucene framework from Apache, even without using Earhart's AI search & query.

AI search and query will transmit your data to a 3rd party (OpenAI) to be processed by their AI, and we encourage you to study their Privacy Policy and API Data Use Policy carefully. We use the tools of OpenAI because their reputation is strong and their policy is to not keep or use your data beyond what is required to tailor service to you.
OpenAI Privacy Policy & OpenAI API Data Usage Policy

Require a Custom / In-house AI model?: Contact Us

FactEngine's  Data Privacy Policy can be found here.

AI Query Charges: AI Natural Language Queries incur a fee from OpenAI. OpenAI's pricing can be found  here (https://openai.com/pricing). Full document query can cost around USD 24c per query per 50 page document. Prices are falling rapidly as competition to OpenAI's offering increases.